CBMU Spring Conference 2018
Program
PROGRAM COMING SOON
---
Dinner Information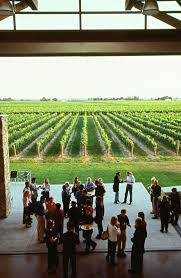 Explore Your Senses at Jackson Triggs Estate Winery!
Thursday, May 24, 2018
Imagine a 'self guided' tour of Jackson-Triggs Niagara Estate while enjoying award-winning wines complemented by gourmet cuisine. As guests arrive they will be presented with the evening's program featuring the wine, menu and a map to lead the way from station-to-station. Guided tours will be offered throughout the evening to provide in-depth winemaking knowledge. Each guest will experience an evening of winery self-discovery as they network and indulge in bountiful wine and culinary stations at beautifully appointed locations throughout the facility.
---