Logistics and Transportation 101 – Freight Forwarding and Load Brokering Legal Liability
October 5, 2023
12:00 PM - 02:00 PM
2023-10-05 12:00 PM
2023-10-05 02:00 PM
Logistics and Transportation 101 – Freight Forwarding and Load Brokering Legal Liability
CNA Canada Arctic Training Room
America/New_York
The CBMU is relaunching in-person seminars!
Join us for this interactive and engaging Lunch&Learn seminar "Logistics and Transportation 101 – Freight Forwarding and Load Brokering Legal Liability."
This session will introduce the audience to the relationship and coverage requirements for Load Brokers, Freight Forwarders and Carriers.
The following topics will be discussed:
• Understanding the differences between Load Brokers and Freight Forwarders
• Various Insurance coverages and policy types
• Selection Best Practices
• Claim scenarios
• Transportation Advanced Technology

Speaker:
Avi Goldberg, ACIP National Transportation Practice Leader Transportation, Waste and Recycling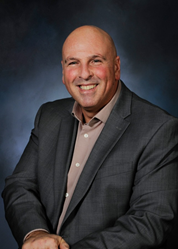 Avi Goldberg is a Transportation Practice Leader and broker with Purves Redmond's (PRL) Toronto's office. In this role, he is responsible for coordinating the delivery of all PRL resources to his clients, assisting with the client team, developing marketplace strategies, and crafting solutions for Transportation business and insurance risks.
Avi has been focusing on Transportation and logistics accounts for the past 15 years and has managed several Transportation accounts, which range from 25 power units to 7500 power units. The accounts are diverse in nature and vary from standard insurance placements to Captives to fronted deductible structured accounts.
However, his technical expertise has also been utilized in the placement and servicing of several large Canadian programs, municipal, busing, daily rentals, and Logistics. His familiarity with Risk Services issues and claims adjusting practices allows him to provide solutions to potential operational issues.
Avi joined Purves Redmond In May 2021, and prior to that was a broker with a large Multi-National broker for 15 years. He has worked in the Transportation and General insurance industry since 1989, beginning as an underwriter with a general insurance company. Since 1995 to 2006, Avi has specialized as a transportation Underwriter dealing with fleets, cargo and related liabilities, and warehouseman's liability. His company insurance background allows him to anticipate potential underwriting issues before they occur, which in turn reduce costs, enhance value, and increase client control of their risk management programs.
Date & Time:
Thursday, October 5, 2023
Time: 12:00 pm – 2:00 pm
Location:
CNA Canada Arctic Training Room
66 Wellington Street West, Suite 3700
Toronto, ON M5K 1J5
Register:
You can register here for the seminar.
---