CBMU Webinar: Marine Hull and P&I Insurance 101
November 15, 2021
12:00 PM - 01:30 PM (EST)
2021-11-15 12:00 PM
2021-11-15 01:30 PM
CBMU Webinar: Marine Hull and P&I Insurance 101
CBMU
America/New_York
AGENDA
Insurance as Valid Contract

Interpretation of Policy Document

Essentials of Policy Document
Policy conditions
Performance Period & Performance Area
Types of Hull Cover & Policy conditions prevalent in Canada
Coverage & Restrictions unique to Policy conditions
Perils Insured
Named perils & Inchmaree perils
Collision Liability
General Average
Salvage & salvage Charges
Sue & Labour
Total Losses
Protection & Indemnity
What is P&I
P&I History
How Clubs Charge Members
How Clubs Operate
How Clubs offer unlimited Cover
What coverages are offered under P&I in Canada
What is covered under Protection
What is covered under Indemnity
War and strike cover
---
REGISTRATION
Member fees: complimentary, non-member fees - $25 + tax
---
Speaker: Captain Saleem Ahmad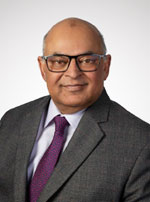 Captain Saleem Ahmad started his seagoing career in 1972 at the age of 17 and joined merchant navy as Cadet. He rose through the ranks to become Captain in 1987.
Saleem writes Captain in front of his name because he has commanded various types of vessels on high seas for 4 years sailing around the world.
While he was sailing on the vessels as Captain with his wife and two children, he embarked upon switching his career from a seagoing class 1 master mariner to shore based marine insurance practitioner. He completed his Associateship from Chartered Insurance Institute UK (ACII), while he was still sailing on vessels. He received RAC Thomas Award from Chartered Institute having secured the highest grades in Marine Claims from all across the world.
By virtue of qualification as Chartered Insurer, he became the Head of Marine of the Largest Insurance Company in Pakistan in 1992.
During the span of two careers he knew all types of ships, used many types of maritime facilities and handled majority of various types of cargoes.
He has also completed many qualifications such as chartered shipbroking, transportation, infrastructure & logistics, maritime disaster management, and Associate in Marine Insurance management (AMIM).
He migrated to Canada in August 2000 and joined Allianz in March 2001. Ever since he is with Allianz Global Corporate & Specialty, overseeing the Ocean marine Line of business.
---