IUMI Conference Award
Congratulations to 2023 Conference Award Winner Michael Dearness, Burns & Wilcox Canada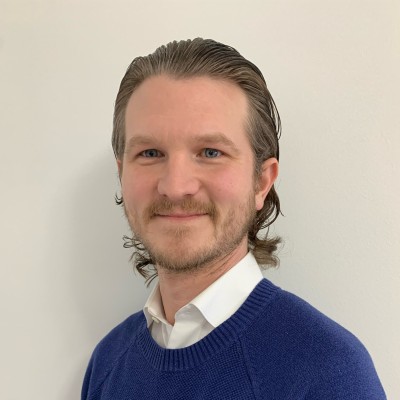 Michael Dearness +/-
About Michael:
Michael joined Burns & Wilcox Canada in January of 2022 as the Freight Services leader. He started in Marine insurance when he joined the Aon Toronto Marine department in May 2014. Prior to joining Burns & Wilcox, Mike spent some time with the Marsh Marine department, rising to the position of North American Shippers' Interest Leader. Michael took on the role of Underwriting Committee Chair in March of 2023 and is looking forward to representing Canada and the CBMU at the 2023 IUMI conference in Edinburgh.
The CBMU IUMI Conference Award was created to encourage new or younger marine insurance professionals in Canada to attend the IUMI Conference and provide them with an opportunity to be introduced to the international marine insurance community. The Award covers the IUMI Conference Registration as well as transportation and accommodations expenses up to $8,000 CAD. The 2023 IUMI Conference is taking place September 17 to September 20, 2023, in Edinburgh, Scotland. More information at iumi2023.com
Award Criteria:
Anyone working in Marine Insurance in Canada for a member company of the CBMU, at least 3 years and not more than 15 years of experience.
The candidate participates upon one of the CBMU technical committees or will join on the year of the IUMI Conference.
CBMU Board members are not eligible.
The recipient is expected to attend all sessions of the IUMI conference and provide a 3 to 5 page written report summarizing what they have taken away from the conference within 30 days of the end of the IUMI conference to be posted upon our CBMU website.
Participant has never been to an IUMI Conference previously (excluding Toronto)
Selection made by the CBMU Board from the applications submitted.
Preference will be given to candidates currently enrolled in the CIP program, especially to those who are majoring in the Marine concentration
The Award recipient will be expected to provide the report detailed above and give a short presentation at the CBMU Fall Conference 2023, November 28th.
If for any reason any of the above criteria is not met at time of, or before the time of the Conference the Award could be passed to the second participant or not awarded for that year at the discretion of the CBMU Board.
The CBMU Board will make this Award available annually at their discretion.
If you have any questions please contact registration@cbmu.com

Past Recipients & Reports
2022 - Samy Bechikhi, Intact Insurance
2019 - Jahanzeb Durrani, Kaufman Financial Group - Burns & Wilcox +/-
About Jahanzeb:
Jahanzeb began his career in Marine insurance in 2015 with the purchase of AVEC by Kaufman Financial Group as an assistant underwriter. In his current role, Ocean Marine Underwriter for the Marine Center of Excellence of North America, some of the risks that come through his desk are: Cargo, Hull, Liability, Yachts and Freight Forwarder. He also works very closely with all offices in North America to underwrite and place complex risks as a team. He is currently a member of CBMU (Canadian Board of Marine Underwriters) and is looking forward to joining the CBMU Educational Committee. He is diligently working towards completing his CIP Designation with a focus on Marine. Jahanzeb is an alumnus of Wilfrid Laurier University and Conestoga College.
2018 - Danielle Jackson, Intact Insurance +/-
About Danielle:
Danielle graduated from Fanshawe College with an Advanced Marketing Diploma in 2008. That summer Danielle began her career in Marine Insurance as both a Yacht Underwriter and Broker with Pacific Marine Underwriters. After her time at PMU Danielle continued brokering in the Marine Department at Aon before moving to the underwriting side at Coast Underwriters in 2012. During her time with Coast Danielle joined the CBMU as a member of the Communications Committee and then gladly accepted the role of Communications Committee Chair in 2014. In 2017 Danielle moved to Intact as a Commercial Marine Underwriter, completed her CIP designation with a focus on Marine and took over the role of Education Committee Chair for the CBMU. Danielle is now in the midst of completing her CRM designation and is working on setting up numerous new benefits of being a CBMU member such as CIP study groups, lunch and learns and more.
Danielle was honoured to represent Canada and promote the 2019 IUMI conference being held in Toronto while at the 2018 Conference in Cape Town.
2017 - Mark McNeil, Coast Underwriters +/-
About Mark:
Mark was appointed Director of Atlantic Operations, for Coast Underwriters Ltd. in December 2011. Prior to joining Coast Underwriters, he worked for RSA in their National Training Program. Mark has worked at Coast Underwriters' Toronto, Vancouver and Halifax offices as a Commercial Underwriter and Underwriting Manager. He has a Bachelor's degree from St. Francis Xavier University and a Certificate in Leadership Development from Dalhousie University. He is a current member of the CBMU Underwriting Committee and past member of the MIABC Underwriting Committee.
2016 - Jennifer Bensley, Intact Insurance +/-
About Jennifer:
Jennifer began her career in marine insurance in the summer of 2011 as a Marine Summer Student with Axa Pacific. After a rewarding summer, she went back to the University of Victoria to complete the final year of her Bachelor of Arts in Political Science with a Minor in European Studies. Upon completion of her degree in June 2012, she returned to the Intact Marine team as an Underwriting Assistant for both the Yachts and Commercial Marine teams. In 2013 she became a Marine Underwriter for both Yachts and Commercial Marine, which then led her to becoming an Intermediate Marine Underwriter in the spring of 2016. She has diligently been working towards completing her CIP designation with a focus on Marine.
To become more immersed in the marine insurance industry she has become an active member of the Marine Insurance Association of British Columbia (MIABC) and regularly attends industry functions. She has assisted the Chair of the MIABC Education Committee for the past two years and most recently became the MIABC Treasurer.
To read Jennifer's full IUMI Report, click here.
2013 - Lance Rettinger, CNA Canada +/-
---